Lending to Cannabis Companies with Legal State Licenses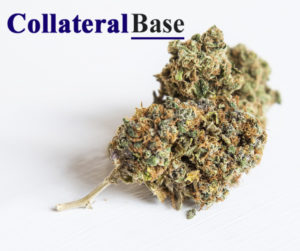 Current federal law classifies all cannabis possession and sale as criminal. 21 U.S.C. §801, et seq. As a result, the cannabis industry must operate completely in cash even in states where it's sold recreationally. Lending to cannabis businesses has created a volatile situation for the federal government.
On February 14, 2014, the United States Department of Treasury Financial Crime Enforcement Network (FinCEN) issued guidance regarding compliance with the Bank Secrecy Act and the requirements for filing suspicious activity reports by any financial institution insured by the Federal Deposit Insurance Corporation. 
The legal cannabis industry is creating many new companies all seeking license to grow, manufacture or sell cannabis or cannabis-infused products.  Our Blog, Cannabis Industry Lawyer.com is a treasure trove of resources for questions in the legal cannabis industry. 
Some lenders (often from private equity) provide financing for cannabis businesses, here are some issues to consider when financing cannabis businesses.
How does the Uniform Commercial Code Treat Cannabis?
How is cannabis to be categorized under the Uniform Commercial Code? While growing, or in a grown stage, cannabis is a "farm product." 810 ILCS 5/9-102(a)(34)(A) ("crops grown, growing, or to be grown"). Products of crops in their unmanufactured state are also farm products. 810 ILCS 5/9-102(a)(34)(D).
In Illinois, either a licensed Adult Use Cultivation Center or a Craft Grower turn the cannabis farm products into inventory by manufacturing cannabis or cannabis-infused products. 410 ILCS 705/1-10.  In Illinois, the cannabis leaving the cultivator is transformed from a farm product into inventory ready for sale at a licensed dispensary.  The Illinois Cannabis Regulation and Tax Act requires the farmers to prepare their crops into a packaged and sealed container prior to it leaving their farms.
Cannabis Goes from Farm Product to Inventory under the UCC
Once cannabis is harvested, the first step is to hang it to dry for preserving flavor before the farmers separate its valuable flowers from its other plant material through a process called trimming. The cannabis plants are cured after manicuring and trimming of the cannabis flowers. When the manicured cannabis is less than ten percent moisture, it is packaged and sold by weight. The trimmings and other materials that shake free from the cannabis flowers are typically turned into extracts or edible products. This transformation of the cannabis farm products converts it into inventory under the UCC. Because the supply chain requires the producer to turn the farm product into inventory, a lender financing a cannabis grow should include both inventory and crops in their security agreements.
Much like the federal restrictions placed on patented seed discussed in §7.15 above, Illinois law places restrictions on who may grow or sell cannabis. A licensed cannabis cultivator may only sell its cannabis farm products or inventory to a state licensed dispensary. 410 ILCS 705/15-10, 410 ILCS 130/105(e). In turn, an Illinois medical cannabis dispensary may only sell its inventory to registered qualifying patients. 410 ILCS 130/180(d).
Cannabis Financing Questions?
Cannabis & Security Interests in Secured Transactions
While the licensed cultivation center or dispensary could grant a security interest in its farm products or inventory, it cannot grant a security interest in its state license to sell cannabis. Illinois medical cannabis law does not expressly prohibit granting security interests in the state licenses to sell cannabis, but the restrictions imposed by the state on the licensing issuance and renewal creates the presumption they cannot be used as collateral. 410 ILCS 130/85, 130/90, 130/115, 130/130. Further, the adult use cannabis laws also prohibit assigning the license or transferring it without state approval. 710 ILCS 705/15-60, 20-30, 30-30. Generally state laws provide that no security interest may attach to a liquor license, explosive license, or patent license. Cannabis licenses will probably be treated the same.
Obviously, no lender is licensed to possess or sell cannabis. Whether a cultivation center or a dispensary is a borrower, who may sell cannabis is strictly regulated. Therefore, upon default by the borrower the value of the cannabis farm product, or inventory, is nontransferable. If the borrower defaults, the lender can repossess and liquidate all the real estate and equipment of the cannabis business, but not the cannabis without state approval. The cannabis business entirely depends on its unique statutory rights to possess and sell cannabis. The most significant value of the borrower to the lender is its cash flow.
Cannabis as Collateral Has Many Restrictions
Imagine if the cannabis business operates outside the state law and the Drug Enforcement Administration (DEA) seizes the cannabis inventory in a raid. With the cannabis taken as evidence, it cannot be liquidated. For this scenario, the bank financing the cannabis inventory should value it at zero. The bank could require the cannabis business to hold cash in a collateral pledge agreement at some percentage of the value of the cannabis inventory. When the DEA walks away with the cannabis inventory, the bank can declare a default and setoff the cash.
Another option widely used in the cannabis industry for the lender is the amount of interest charged for the extra risk of the cannabis business loan. The loan could be structured only on buildings and equipment, as if the inventory creating the cash flow could go up in smoke at any time.
Lending to cannabis businesses is not yet common, or technically allowed at federal law. While federal legalization may not be far in the future, one thing is clear. Cannabis businesses will continue to be strictly regulated like those selling alcohol, tobacco, or drugs. Valuing the cannabis inventory or farm products provides a new challenge to prospective commercial lenders. Through proper planning, a financial institution has several creative options available for collateralizing its loans to licensed cannabis businesses.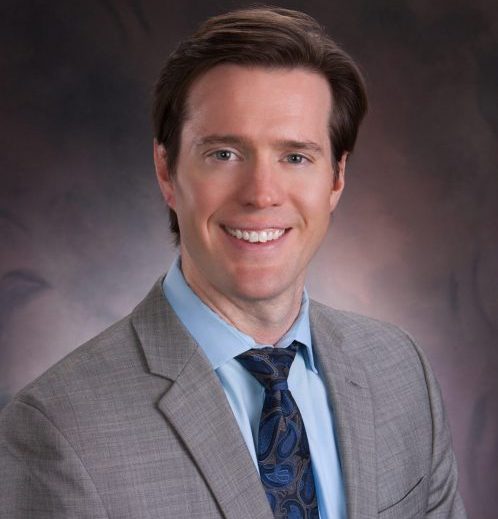 Thomas Howard
Real Estate Lawyer
Whether this is your first land use issue or most recent, our office has helped people and businesses alike.

Thomas Howard was on the ball and got things done. Easy to work with, communicates very well, and I would recommend him anytime.
R. Martindale
Retain the Collateral Base Firm
We have an amazing solution for your business so that it can operate and protect its rights in the boardroom or the courtroom.  We can help with:
business contract disputes
cannabis business