Peoria Business Lawyer For Your Company
Our business lawyers in Peoria, IL are equipped to handle legal needs for small businesses and companies. These needs range from contract disputes to business succession. LLCs, s-corps, and c-corps are all welcome.
We have experience in corporate litigation and transactions, real estate acquisition, shareholder disputes and mergers & acquisitions.
What is the best way to find a reputable Peoria business lawyer?
It can be difficult to find a reputable Peoria business lawyer. However, if you take the correct steps you can make an educated decision.
Here are some steps you can take to find the best business law attorneys in Peoria:
1. Referrals and Recommendations: The first step is to reach out to your network and ask for referrals from friends, family, or colleagues who may have hired a business lawyer in Peoria. This can help you identify experienced lawyers who have a good reputation and can provide you with valuable insights.
2. Online Research: Search for business lawyers in Peoria on Google, or Justia, super lawyers or leading lawyers, and you will find many results. Take some time to research and compare the different lawyers based on their experience, expertise, and reputation. You can also check online reviews and ratings to get a better sense of their services.
3. Bar Associations: Check with the Peoria Bar Association or the Illinois State Bar Association to obtain a list of business lawyers in Peoria. These organizations can provide you with a list of qualified lawyers who specialize in business law.
4. Interview Potential Lawyers: Once you have shortlisted a few lawyers, schedule a consultation with each one of them. During the consultation, ask relevant questions about their experience, fee structure, communication style, and approach to handling your case. This will help you get a better understanding of their expertise and whether they are the right fit for your business.
5. Check Credentials: Verify the credentials of the lawyer you intend to hire. Make sure they are licensed to practice law in Illinois, and check their disciplinary history with the state bar association to ensure they have no disciplinary actions against them.
As a Peoria business lawyer with extensive experience in corporate litigation and transactions, real estate acquisition, and shareholder disputes, we understand the importance of finding the right legal representation for your business. Being informed and taking the right approach while searching for a reputable business lawyer in Peoria can help you make an informed decision that can have a significant impact on your business's success.
At our firm, we are committed to providing our clients with personalized and effective legal services that help them achieve their business goals.
Whether you need assistance with contract review or disputes or business succession planning, we have the knowledge and experience to handle your legal needs.
Contact us today to schedule a consultation and learn how we can help you take your business to the next level.
Whether you're just starting out or you've been in business for a while, our law offices can help you protect your interests and grow your business in downstate Illinois near Peoria, Tazewell, or Woodford counties.
What can a Peoria business lawyer do for your company?
Lawyers in the city of Peoria can provide legal services for criminal defense, personal injury, employment, or for Illinois businesses.
Legal services for companies include business formation, contract negotiation, enforcement, and real estate transactions, or land use and zoning issues.
If you are looking for a business law firm in Peoria, IL, search no further than Collateral Base.
We provide high-quality comprehensive legal services to our clients, ranging from regular people to large business entities.
With corporate and litigation lawyers at our offices located in Peoria, Chicago, and outside of Illinois, Thomas Howard has a network of resources to help your business achieve its goals.
Contact our top rated today for representation on your business issue from transactions to litigation.
What are the 5 types of lawyers businesses need?
Corporate lawyers.
Business owners need lawyers that can wear many hats, or many lawyers. Some companies have entire legal departments, like banks or large cannabis companies. A corporate lawyer helps companies like this with corporate governance and other matters related to running the company.
They are often called General Counsels and we have an outside general counsel package that is great for businesses with complex ownership and highly regulated industries, or those with employees.
Litigation (business dispute) Counsel.
When a company has a contract that has fallen apart, there is a breach of contract action that it may bring against the other party to the contract. Or, a company may face certain risks from former employees for being fired unfairly. Corporate litigation may include transactions for real estate acquisition and shareholder disputes and breaches of contract.
For such cases, a lawyer that sues in court and practices the art of litigation is what the company needs. Our litigators have won multi-million dollar judgements and enforced them in their years of experience at trial.
Employment Lawyers.
Employment lawyers in Illinois often practice federal law, or the Illinois version of that federal law. Employees have certain rights under the constitution that prohibit unfair discrimination, guarantee a safe work environment, and other protections. An employment lawyer can assist in court, and with the company's Human Rights (HR) department for compliance with applicable statutes.
Tax Lawyers
Taxes must be paid or else in the United States. Compliance with the complex and ever changing tax code creates many challenges for businesses operating in the area of Peoria, Woodford and Tazewell Counties. A tax lawyer can work with the company's accounting department so that the company pays every dollar of tax it is owed, and nothing more.
Intellectual Property Lawyers
Intellectual Property (IP) Lawyers can sue, or help you protect your business' trademarks, trade dress, copyrights, patents and other general intangible assets that give your company its brand, or even competitive advantage. Our IP lawyers can help you get your trademarks filed correct and fight to protect them in court.
What does a business lawyer do?
A business lawyer can help your business by looking over contracts to make sure you follow the law, help you understand all the terms in a contract, making sure your contracts are easy to enforce, and negotiating better deals for your business. This way, you can focus on what you're good at – running your business!
A corporate lawyer can help protect your business from changes in regulation

A business lawyer can help draft complete and enforceable contracts

A sophisticated lawyer can help negotiate better terms for your business
By hiring a lawyer skilled in commercial matters, you can focus on running your business while leaving the legal matters to somebody who is an expert in that field.
A good business lawyer in downstate Illinois helps companies of all sizes achieve their business goals with legal services delivered at a reasonable price in a timely manner.
Small Business lawyers in Peoria IL
How to find a lawyer committed to your company in Peoria
If you're a business owner, it's important to have a basic understanding of corporate legal services. After all, business law governs all aspects of your company's operations, from formation to dissolution.
Finding the right Peoria law firm focusing on the programs and needs your corporate opportunities requires in the City of Peoria IL.
What are corporate legal services?
Corporate legal services are legal services that are specifically designed for business entities. This can include everything from business formation and contract negotiation to enforcement and real estate transactions.
There are a number of reasons why businesses need corporate legal services. First, business law is incredibly complex, and it can be difficult to navigate without
What types of services do business lawyers provide?
Contract drafting and negotiation: A lawyer can help you draft contracts that are clear and concise, and that protect your interests in the city of Peoria. They canPeoria business Law Firm also help you negotiate better terms with other parties.
Regulatory compliance: A corporate lawyer can help you make sure that your is in compliance with all relevant laws and regulations.
Litigation: If your company is involved in a lawsuit, a lawyer that understands companies can represent you in court and help you navigate the legal process.
Corporate formation: If you are starting a new company in Peoria Illinois, a lawyer can help you choose
Questions to ask when hiring the best lawyers in downstate Illinois
Decide what type of lawyer you need. Do you need a business lawyer? A personal injury lawyer? A criminal defense lawyer? etc.
Research different lawyers in your area. What is their experience? What do other people say about them?
Schedule an initial consultation with the lawyers you're considering. This will give you a chance to ask questions and get a feel for their personality and style.
Make your final decision and hire the lawyer that you feel is best suited to help you with your specific legal needs in Illinois.
If your search for a commercial lawyer in Peoria, IL, brought you to our law firm – look no further than Collateral Base.
Our attorneys have years of experience helping small companies with complex corporate litigation and transactions, including real estate acquisition and shareholder disputes.
We provide comprehensive legal services to our clients, ranging from private individuals to large business entities.
Contact us today to learn more about how we can help you achieve your legal service goals.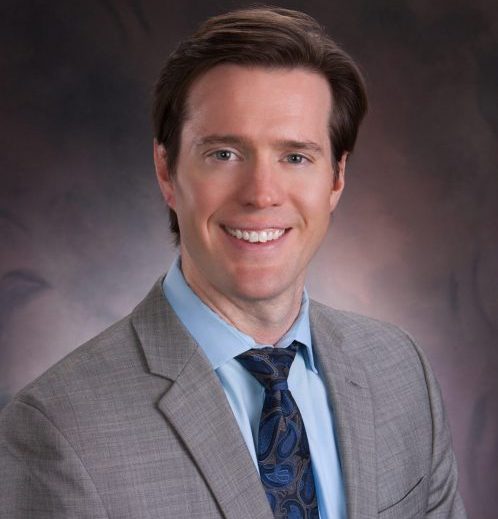 Peoria Business Lawyer
Whether this is your first breach of contract use issue or most recent, our office has helped people and businesses alike.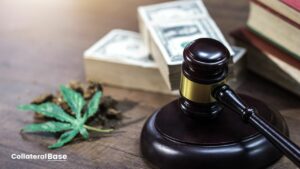 Are you thinking about starting or growing a cannabis business in New York? If so, hiring an experienced cannabis lawyer is essential. With the complex
Read More »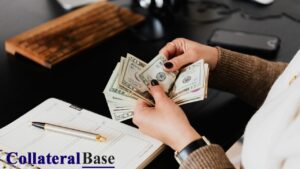 As the cannabis industry continues to grow, businesses face unique challenges when it comes to managing cash flow. However, there are steps that can be
Read More »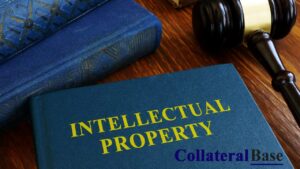 As an entrepreneur in the cannabis industry, protecting your marijuana trademark or intellectual property (IP) is crucial for maintaining a competitive edge and avoiding costly
Read More »
Retain the Collateral Base Firm
We have an amazing solution for your business so that it can operate and protect its rights in the boardroom or the courtroom.  We can help with:
business contract disputes
cannabis business