Cannabis companies are notoriously tricky clients for banks and credit unions. An innovative program in Illinois hopes to fix that.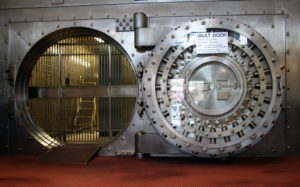 Cannabis is a classic example of an "underbanked" industry. The tangled and contradictory web of state and federal laws have convinced many banks that cannabis simply isn't worth the trouble. Illinois hopes to fix that.
We've written many times before about the problems facing cannabis businesses as they try to get access to basic banking and payment processing services. Over the past couple of years, there has been a surge of legislative effort to try and help the chronically underbanked cannabis industry. Unfortunately, many of these efforts are being stymied by the ongoing COVID-19 crisis as states and Congress effectively grind to a halt.
Nevertheless, many states are still undertaking innovative programs to help their burgeoning cannabis companies get access to financial services. In this particular article, we're going to look at the current state of cannabis banking, and look at one particularly promising initiative out of Illinois.
Cannabis and Banking: A Brief History
The first major crack in federal marijuana prohibition came in 2013 from the Obama Administration. Deputy Attorney General James Cole put out a memorandum entitled "Guidance Regarding Marijuana Enforcement", known more commonly as the Cole Memorandum. Essentially, the Cole Memo set a policy at the Department of Justice to deprioritize enforcement of the Controlled Substances Act (CSA) in states which had legalized marijuana. The Cole Memo was rescinded in 2018 by then-Attorney General Jeff Sessions. However, the one-page memo from Attorney General Sessions effectively left CSA enforcement to the discretion of local prosecutors. As we've seen in Illinois, local federal prosecutors don't seem to have any particular interest in enforcing the CSA in the face of a booming cannabis industry.

Shortly after the Cole Memo, the Federal Crimes Enforcement Network (FinCEN) issued guidance to financial institutions regarding their obligations under the Bank Secrecy Act (BSA). The FinCEN guidance notes that, due to the CSA, financial institutions are still required to file suspicious activity reports (SARs) when dealing with cannabis businesses. FinCEN creates three categories of SARs for financial institutions dealing with cannabis businesses: (1) "marijuana limited" SARs with limited information for otherwise legitimate banking clients; (2) "marijuana priority" SARs, for banking clients which implicate the Cole Memo concerns like non-cannabis crime, and; (3) "marijuana termination" SARs, where there's clear criminal activity like money laundering. Cannabis clients operating legitimate businesses in legal markets, such as dispensaries and growers in Illinois, are likely to fall into the "marijuana limited" category. This is essentially a way for banks to comply with the BSA, while telling FinCEN that the client isn't a priority.
Recent Developments in Cannabis Banking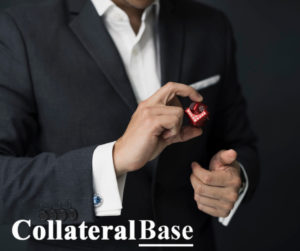 Despite the support provided by the Cole Memo and FinCEN, many banks are understandably extremely reluctant to enter into the cannabis market. After all, these documents are merely guidance memos, subject to the political winds of the day. As a result, there have been several major legislative efforts on behalf of the underbanked cannabis industry.
At the federal level, there is the "SAFE Banking Act", which we've covered here in much greater detail. Essentially, the bill provides a safe harbor for credit unions and private banks to get a limited-purpose state charter to allow them to provide services to state-legal cannabis businesses. The SAFE Banking Act was introduced by Congressman Ed Perlmutter (D-CO) and co-sponsored by a bipartisan group of Congressmen. The bill passed the House of Representatives last September by a bipartisan 321-103 vote. It still has to make it through the Senate, where it has 33 co-sponsors including five Republican Senators. Of course, between the upcoming Presidential election and the COVID-19 near-shutdown of Congress, the SAFE Banking Act is unlikely to become law this year.
At the state level, there are some encouraging developments. In Colorado, Governor Polis unveiled his administration's "Roadmap to Cannabis Banking & Financial Services." Unfortunately, the Roadmap is little more than a series of goals and vague plans, with concrete policies to follow at some later date. California has provided some more robust guidance to help financial institutions develop the appropriate compliance protocols. Illinois has had some legislative proposals, which we have discussed elsewhere.
SUPPORT FOR CANNABIS IN ILLINOIS
The one major bright spot in Illinois is the "Community Invest Cannabis Banking Services" initiative put out by the Illinois State Treasurer. The idea behind Community Invest is fairly straightforward. The program provides investment capital at a reduced rate to qualified financial institutions so they can expand services to cannabis-related businesses. The capital comes in the form of two-year term deposits, with a variable monthly rate based on Federal Overnight Excess Funds. The application process is also fairly simple:
Step 1:  Become an Approved Program Depository: depending on the total deposits and collateral pledged by the bank, there are different application forms. The applications focus on financial disclosures by the applicant so that they can get on the list of approved institutions to participate in the Treasurer's Community Development Link Deposit and Access to Capital Programs. To get a better idea of the institutions involved, a full list of approved depositories is available here.
Step 2: Review Eligibility and Submit Application: applicants need to fill out the form and provide a host of detailed information, including a business plan with information like risk assessment and mitigation strategies.
Unfortunately, the Illinois State Treasurer seemingly has not done much to promote this program. The State of Illinois has a robust opportunities for institutions looking to invest in historically underserved communities. Indeed, the Cannabis Regulation and Tax Act places special emphasis on "social equity" and Disproportionately Impacted Communities, or DIAs. The state will be announcing the winners of the most recent round of dispensary applications next month, so the need for cannabis banking services is about to increase tremendously in Illinois. Banks and other financial institutions would be wise to take a look options for serving cannabis businesses sooner rather than later.
Whether this is your first land use issue or most recent, our office has helped people and businesses alike.
Thomas Howard was on the ball and got things done. Easy to work with, communicates very well, and I would recommend him anytime.