Real Estate Attorneys
Real estate is the biggest investment that most people (and business) make in their lifetimes.  However, many people never think to hire an attorney to help.  Our offices at Collateral Base has done complex real estate litigation and transaction in Peoria, Chicago and all of Illinois. Whether you need help negotiating a deal, or enforcing your contract rights in court, you'll feel well represented if you hire our commercial real estate lawyers. 
You need an experienced real estate lawyer to represent you in your commercial real estate transaction or litigation. At our law firm, we have represented businesses in all types of real estate transactions and disputes. We understand the complexities of real estate law and can help you navigate the process. Contact us today to learn more about how we can help you with your real estate needs.

general real estate law practice areas in Illinois:
Real Estate Contracts real estate contracts are important documents that outline the terms of a real estate transaction. It is important to have an experienced real estate lawyer review your contract before you sign it. At our law firm, we have represented businesses in all types of real estate transactions and disputes.
Specific Performance  Specific Performance is a remedy that a court may impose on your real estate contract in a court of law. It requires a party to perform the contract strictly according to its terms.  Our commercial real estate lawyers have enforced specific performance actions in courts across Illinois. 
Mortgage Foreclosure  Mortgage foreclosure can be a complex and stressful process. You need an experienced real estate lawyer to help you navigate the process. Mortgage foreclosure in Illinois requires very specific procedures mandated by statute. 
Mechanic's Liens  Mechanic's Liens require very specific action by the contractor that did work, but did not get paid by the owner of the business.  We have experience in assisting filing the mechanic's liens in a timely fashion and foreclosing those mechanic's liens in a court of law.  Contact our offices on your mechanic's lien claim. 
Land Use Planning & Zoning. Zoning laws play an important role in real estate transactions. They dictate what can and cannot be built in a certain area. If you are considering buying or selling real estate, it is important to understand zoning laws. An experienced real estate lawyer can help you navigate the land-use process and make sure you are compliant with all applicable laws. Contact us today to learn more about how we can help you with your real estate needs.
Real Estate Contracts
Contracts in real estate often contain time is of the essence clauses.  That means that deadlines in them matter.  Most of the deadlines are very tight – like five (5) days, fourteen (14) days, or twenty-eight (28) days.
The real estate contracts often have "attorney fees" clauses & also contain an "attorney modification" clause that acts as a cooling off period so that people – with a lawyer's help – can exit the real estate sale contract within a specific period of time.
Numerous amendments to sale contracts for real estate also make it quite difficult to safely exit the contract, which makes a person who has contracted to buy or sell real estate liable for actions in our second practice area.
Specific Performance in Real Estate Contracts
Real estate contracts can be specifically performed by a lawsuit to enforce their terms because land is unique and not able to be satisfied by money damages.
Many real estate contracts have attorney fees clauses that reward the winner in court with the cost for their attorney.  Specific performance litigation can run well over $10,000.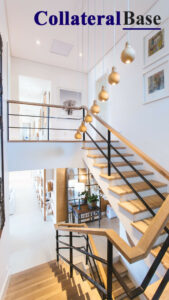 So having an attorney help defend or assert your rights in specific performance actions for the sale of real estate can make all the difference in having to buy or sell, and also pay for the other party's attorney fees.
Mortgage Foreclosure Attorneys
When a mortgage defaults, a bank can foreclose on the real estate.  A mortgage is a grant of a security interest in a piece of real property.  This security interest acts as a lien on the real estate to secure payment of a promissory note tied to the mortgage.
Mortgage foreclosure defense or prosecution can be very complex because of the statutory framework involved and the unique facts that may give rise to certain deadlines.  Please call our experienced mortgage foreclosure attorneys located in Peoria, Illinois today to help with your legal action.
Mechanic's Liens & Attorney Fees
Mechanic's Liens protect contractors like plumbers, electricians, or general contractors that have done work on real estate, but for some reason did not receive their pay. Mechanic's liens, like other real estate actions, require complying with a statute and a careful eye to deadlines.
Mechanic's lien litigation is very often complex and expensive – but the statute provides for attorneys fees in mechanic's liens cases.  If your company has not been paid on a job and requires help foreclosing its mechanic's lien – our experienced Collateral Base attorneys can help you at every step of the way.  Call us now.
Peoria Real Estate Lawyers Experienced in Land Use & Zoning
In Peoria, Illinois, or any county in Illinois, municipalities have their own methods for zoning real estate and for the various changes to the type of zoning, from residential to agricultural or industrial. If you need help with a variance or change of zoning, contact our offices to put our experienced real estate legal team to work for your land use planning or zoning issue.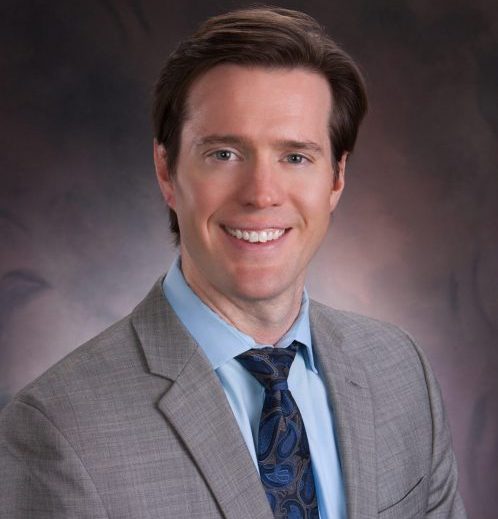 Real Estate Lawyer
Whether this is your first land use issue or most recent, our office has helped people and businesses alike.

Thomas Howard was on the ball and got things done. Easy to work with, communicates very well, and I would recommend him anytime.
R. Martindale
Contact Our Real Estate Lawyers
If your business has a real estate legal issue, call today.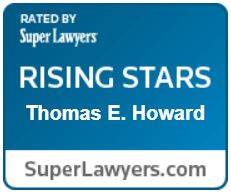 Retain the Collateral Base Firm
We have an amazing solution for your business so that it can operate and protect its rights in the boardroom or the courtroom.  We can help with:
business contract disputes
cannabis business