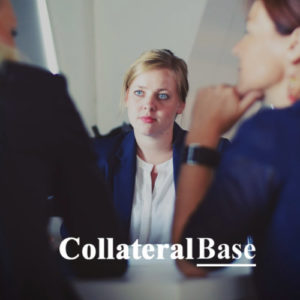 Practicing law without a license is a terrible idea that happens to some professionals, consultants or real estate agents may go over the line.
Be careful when carrying out your professional relationships and know where the line is for what your jurisdiction considers the unauthorized practice of law.
In this article – we cover when some professional may enter into the unlicensed practice of laws and how to avoid it.
Unauthorized Practice of Law
Illinois, like all states, prohibits the practice of law by individuals not admitted to practice in the state. Illinois sets this forth in the Attorney Act, 705 ILCS § 205/0.01 et seq. Section one of the Act provides that:
"No person shall be permitted to practice as an attorney or counselor at law within [Illinois] without having previously obtained a license for that purpose from the Supreme Court of this State[.]"
The Illinois State Bar Association provides a wealth of Ethics Opinions on this topic. 
The Illinois Supreme Court has long held that the practice of law involves giving advice or rendering of services which require the use of legal skills or knowledge. People ex rel. Illinois State Bar Assoc. v. Schafer, 404 Ill. 45, 87 N.E. 2d 773, 776 (1949). That is, the "practice of law" is much more than simply going to court or representing someone in litigation. Here are just a few samples of activity which constitutes the "practice of law" in Illinois:
Representing someone in an arbitration, even if the arbitrators aren't lawyers (

ISBA Opinion No. 12-17)

Assisting or advising someone in completing corporate documents, even documents provided by the Secretary of State (

ISBA Opinion No. 95-7

)
Representing someone in a property tax appeals in many Illinois jurisdictions (
In re Yamaguchi
, 118 Ill. 2d 417, 515 N.E.2d 1235 (1987)
What Crosses the Line for Unauthorized Practice of Law?
The line for unauthorized practice can get especially blurry with high volume practices like residential real estate and consumer bankruptcy, in which lawyers rely heavily on paraprofessionals to process a large volume of often duplicative paperwork. The important distinction for these kinds of practices is that non-lawyers can perform administrative tasks like simply filling out information (names, addresses, etc.), but once they start making changes to the forms themselves, they may be stepping over the line and into unauthorized practice. This risk is especially serious for lawyers working in high volume practices, and lawyers who work frequently with other professionals like accountants and financial planners.
Here are some simple tips for staying on the safe side of the law.
ALWAYS

ask first. If you have any questions as to whether sometimes constitutes the practice of law, then ask. Lawyers should foster a culture in which paraprofessionals never hesitate to err on the side of caution.

Let your clients know. Make sure they are clear on what kind of services they are receiving, and make sure there's no confusion as to who is and is not a lawyer. If you work with another professional services firm, make sure to use distinct letterhead.

Create clear Roles, Responsibilities, and Expectations (RR&E, in business lingo). Administrative staff should understand that they're doing administrative tasks. E.g., they might be filling out information in a form, but they should not be drafting forms.
Whether this is your first land use issue or most recent, our office has helped people and businesses alike.
Thomas Howard was on the ball and got things done. Easy to work with, communicates very well, and I would recommend him anytime.