How to open a dispensary in Minnesota
You will need a Minnesota Cannabis Dispensary Application in order to get a retail license in the state for your cannabis business. Minnesota is making a historic move towards legalizing recreational marijuana, which could open up exciting business opportunities for entrepreneurs looking to make their mark in the industry.
Adults aged 21 and up would be able purchase two ounces of cannabis flower or edible products from licensed retailers. While also growing eight plants at home! Moreover, those with prior low-level pot convictions may have the chance to expunge records once this law passes. 
However it's uncertain when exactly legal sales will begin. With that being said, potential dispensary owners need prepare ahead by understanding how best navigate regulations related to licensing fees & taxes; product testing & potency standards; required labeling & advertising guidelines; etc., all overseen by an Office of Cannabis Management – so get ready Minnesota enthusiasts: you'll soon see green on shelves across your state! After it passes, and becomes law of course. 
What cannabis license types are under the new law?
Cannabis manufacturers will be able to make a range of products after they obtain their manufacturer license. These products may include cannabis edibles, tinctures, topicals, oils and concentrates. As part of the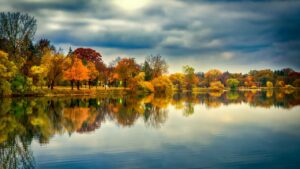 licensing applications, manufacturers must adhere to the marijuana laws and a range of regulations set by the Office of Cannabis Management, including product testing and potency standards; required labeling and advertising guidelines; and any additional tax or fee regulations.
Manufacturers will be required to source their cannabis from licensed cultivators in Minnesota who have gone through a rigorous verification process. To ensure safety, all cannabis products must meet strict testing protocols to detect for contaminants such as pesticides, fungi and bacteria, heavy metals or other toxins. Labeling requirements are also in place which state the THC content per product, purity information as well as warnings about not driving under the influence of cannabis or consuming more than recommended doses in one sitting.
Topicals made from cannabis extract can be used for pain relief and inflammation with other skin benefits such as moisturizing dry skin. Edibles come in many forms including gummies and chocolates while tinctures are liquid extracts that are taken sublingually (under the tongue) for quick absorption into the bloodstream. Oils come in various strengths depending on their potency levels while concentrates such as waxes and shatters offer more intense effects due to their high levels of THC or CBD content.
Cannabis Business License Opportunities in Minnesota.
Given the increasing popularity and acceptance of cannabis use within Minnesota's medical marijuana program, this new law will open up even more opportunities for local entrepreneurs with an interest in entering this fast-growing industry. Cannabis manufacturers should take full advantage of these new regulations and create innovative products that comply with all safety standards while giving consumers access to responsible recreational use options which provide both physical relief without sacrificing quality assurance or legal compliance.
Consequently the state is opening its doors to social equity applicants, those who have been denied honorable discharge due to a cannabis offense and/or lived in poverty or economic hardship. All applicants must provide an attestation from a legitimate labor organization that verifies the existence of a labor peace agreement as well as adhere to recent drug felony prohibitions.
Take note that only individuals with possession or sale convictions are eligible for employment unless five years have passed since completion of their sentence. Additionally, all business owners must be Minnesota residents over 21-years old and have at least 75% local ownership within each company.
How much does it cost to open a dispensary in Minnesota?
Opening a dispensary in a highly regulated legal state can be an expensive endeavor. In Minnesota, the application fee alone is just the beginning. There may be additional fees associated with getting a permit due to its complexity and these fees could include legal costs, consulting fees, and more.
In addition to the application fee, potential owners must meet certain criteria to qualify for a license. Minnesota requires applicants to be 21-years-old or older and local residents who own at least 75% of the business within their company. Furthermore, the state also has restrictions on individuals convicted of drug possession or sale offenses; those with such convictions on record are only eligible for employment if five years have passed since completion of their sentence.
The cost of setting up a dispensary goes beyond the application fee – from costs associated with building renovations or new construction, to operational expenses such as salaries for staff and rent for physical locations – there are many factors that influence cost when opening a dispensary in a highly regulated legal state such as Minnesota. It's important to consider all aspects of running a business prior to investing any funds; from researching competitors in your area to familiarizing yourself with local tax laws and zoning regulations – understanding potential risks can help you make well informed decisions when it comes time to open your business.
Is this the same thing as Minnesota Medical Cannabis Program?
Operating a medical cannabis dispensary in Minnesota is different than a recreational dispensary marijuana business due to the more extensive application process and regulations imposed by the state. In order to open up a license under the medical marijuana program, applicants must have approval from the Minnesota Department of Health, as well as have a valid license issued by the department in order to treat medical cannabis patients. This license must then be renewed every three years. Additionally, while recreational dispensaries may sell products to anyone over 21 years of age, medical dispensaries can only sell medicine to patients who have obtained valid certification from their healthcare provider and registered with the state's Medical Cannabis Program.
Furthermore, medical marijuana dispensaries must follow additional guidelines set forth by the state's office of medical cannabis in order to ensure they are compliant with all local laws and regulations. These include but are not limited to abiding by security requirements such as having video surveillance in both public and private areas of their establishments; having limited access entry points; and tracking sales records for all customers which must be stored for two years for audit purposes. Furthermore, medical dispensaries must also abide by product testing standards set forth by the state which require them to verify that each sample of product meets certain quality assurance standards prior to distributing it for sale or consumption.
As one can see there is certainly more involved when it comes operating a medical cannabis dispensary in Minnesota compared with running a recreational dispensary due more stringent regulations enforced upon them such as more extensive licensing requirements, additional fees imposed on businesses operations, stricter control over inventory tracking and higher taxes charged on purchases made within these facilities . As such those interested in entering this industry should be sure educate themselves thoroughly about all aspects related before taking any steps towards opening up shop so that they can make informed decisions about what works best for their business model going forward.
Conclusion
It's also important to understand that being successful often means staying on top of changing laws and regulations within the industry; monitoring updates related to cannabis law reform can help ensure you stay compliant while proactively embracing market opportunities as they become available. With this in mind, having access to reliable resources can make all the difference in keeping up with current industry trends while mitigating risk at every step along the way.
The proposed legislation would create a new industry in Minnesota and put people to work in good jobs. But it's not just about the money. This is also about social justice and repairing some of the harm caused by decades of marijuana prohibition. If you're interested in getting involved in this new industry, please contact us for more information about how to get a license.